OUR FAVORITE LINKS
OUR FAVORITE LINKS
The following is a list of useful links that I have compiled. If you wish to be added to this list, please send me an e-mail. ENDORSEMENTS: Mid-Acts Dispensational Bible Institute may not always fully agree with links regarding content and / or character. Without a doubt, I have left some great Mid-Acts Dispensational sites off. Unfortunately, I have only so many spaces to enter links. Thanks for understanding.
COMPLILATION OF SOME OF OUR FAVORITE SITES
Undoubtedly, Pastor C. R. Stam, opened up many a person's understanding into the Mid-Acts Dispensational Truths through "Rightly Dividing the Word of Truth". His book, Things That Differ, removed the baptist cateracts from my eyes. I have always been a Dispensationalist, however, I was never taught the blessed truths of the Mid-Acts postion. You may purchase a copy of Things That Differ from Berean Bible Society or go online and locate it for free!
WOW! Berean Dispensational Website is just awesome! Ben Webb has done a fantastic job for the Body of Christ with his links and articles. This is a must see and study for the serious student of the Rightly Dividing the Word of Truth! Thanks, Ben, for your love for the Dispensational Truths. Fox is not the only one who presents a Fair and Balanced view, though I think he is more like O'Reilly.(ha)
Bro. Terrance McLean provides some really great teachings on Discerning the Times. As Founder and Teacher of the Dispensational Bible Institute, Bro McLean, offers via the internet almost 60 hours of rich Mid-Acts Dispensational Studies. Upon completion, a Certificate will be presented to the student. Also, join him in his nightly PalTalk program. This is a must see site!
While Free Grace Alliance is not a Mid-Acts Dispensational website, they do offer some really great teaching materials on the Free Grace of God. The are certainty defenders of the Gospel of the Grace of God and should be considered as one seeks for a greater understanding of the Grace of God. Never throw the baby out with the water!
This is a great organization bringing Grace Churches together. Perhaps you may desire to be listed in their Grace Church Directory.
From my own personal experience, I can state affirmatively that this is the place to be if one seeks a Mid-Acts Dispensational education. Dr. Richard Owsley is Founder and President. At sixty-one I have been accepted into their Masters Degree program! One may enroll as a campus student or distant learning. Maybe as a Pastor you might refer some young person who has the call of God on his/her life for full ministry.
The Church of the Resurrection is "The Place of Grace" and home to the Mid-Acts Dispensational Bible Institute in Galena Park, Texas. Pasters David Carden and Eduardo Lopez are committed to "rightly dividing the word of truth" from a Mid-Acts Dispensational position in their preaching and teaching. Both are preaching "The Gospel of the Grace of God" for Life Eternal (salvation) and Grace Living (sanctification) and, furthermonre, both believe in teaching Present Church Truths for "The Dispensation of the Gospel of the Grace of God" They have many great articles and resources. Also, if you are looking for a place to be built up in the knowledge of His Son so you may do the work of the ministry we welcome you.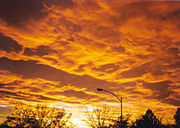 MID-ACTS DISPENSATIONAL WEBSITES CONTINUED
Seeking a better understanding of the Mid-Acts Dispensational view? Bro. Osborne has done his homework! Lots of great articles and charts. Check this site out.
Another great Grace Mid-Acts Dispensational website. Failure to view this site will be a great loss on your part. Check it out!
This site begins well and ends well! Great teaching stuff here! If you are a super busy Pastor this site offers some excellent teaching materials.
This is really a no nonsense website for Mid-Acts Dispensational teaching. In the works is a Mid-Acts Bible Commentary. At the time of this writing they are offering for FREE the first 3000 requests for this Bible! Thanks for the undertaking of this Mid-Acts Bible and free offer. If you or your church can help defray some of the costs they will appreciate it. PS: I have already got my free copy in reserve!
Please avail yourself of these and other great Mid-Acts Dispensational websites. Ben Webb of the Dispensational Page Website offers a wide variety of Dispensational links-both churches and ministries. If your favorite website was omitted please contact me with the name and location of the website. Let us continue to Grow in Grace!