ADMINISTRATION AND FACULTY
PASTOR DAVID CARDEN - ADMINSTRATOR AND PROFESSOR
Elder David Carden currently is the only Pastor-Teachers serving the Church of the Resurrection - Galena Park,Texas. He has held the position since 1998. Elder Carden graduated from Texas City High School in 1963. After high school graduation, he enrolled and within four years graduated from the Independent Baptist College-Dallas earning a Bachelor of Religious Education degree in 1967. Shortly afterwards he entered Dallas Bible College-Dallas for additional studies. He attended Gulf Coast Baptist Seminary in the Fall of 2003, however, it closed at the end of 2003. In 2006, St. Louis Theological Seminary accepted him into their graduate program where he maintained a grade average of "A" in every course. In May 2007 he was awarded the Master of Theology degree. During the years he has served the Body of Christ in various positions and responsibilities. He has pastored four churches in Texas and Florida. Church positions held ranged from Sunday School teacher, Choir and Quartet member, Deacon, Youth Director, Music Director, Educational Director, Singer and Teaching member of the New Freedom Evangelistic Team. Other non church positions held are Member of the Jacksonville Crisis Center Executive Board, Certification as Lay Chaplain through the St. Lukes Chaplaincy Program, Member of the National Conference of Christians and Jews, Galena Park Ministers Alliance and LULAC. Understand that Elder Carden does not now endorse or approve of some of the non church positions he once held. He resides adjacent to the Church and Institute with his favorite pet Dixie.
PASTOR GERALD WHEATON
Pastor Gerald Wheaton is currently pastoring Grace Bible Church located at 109 1/2 E. Montgomery St. Willis, Texas 77378. Pastor Wheaton has been a Grace Mid-Acts Believer for over 18 years and has served as pastor for six years. He is the founding pastor of Grace Bible Church which has approximately 50 attendees. He has a live radio broadcast each week in the surrounding area of Willis, Texas. His years of studing the Mid-Acts position and serving as pastor/teacher of Grace Bible Church. Betty, his wife and five children all are active in the church.
When Mid- Acts Dispensational Bible Institute was seeking a new location, Pastor Wheaton quickly let it be known he was interested in having it at GraceBible Church. We are in transition, however, things are coming together.
Grace Bible Church is currently putting up their own website to further spread the Pauline Church Truths to all in the Willis/Conroe area.
Pastor Wheaton may be contacted through the Mid-Acts email address: freegrace3@comcast.net or by phone 936-524-6625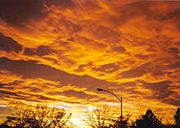 HOW TO CONTACT US
ST. LOUIS THEOLOGICAL SEMINARY AND BIBLE COLLEGE